Shoplifting (Retail Theft) in Bremerton
Are You Accused of Stealing? Our Bremerton Shoplifting Attorneys can Help
If you enter a place a business and steal something while trying to act like a regular customer, you can be charged with shoplifting in the State of Washington. This crime is also called retail theft. The severity of the charge, and the penalties you face, are directly linked to the value of the stolen merchandise. Sometimes other criminal charges accompany a retail theft charge, which makes the situation worse. Minors can also be charged with a juvenile shoplifting, which is different than the adult version of the crime.
If you or someone in your family is charged with retail theft, you should talk to one of our Bremerton shoplifting attorneys as quickly as you can. Not only can being accused of shoplifting be personally humiliating, it may also result in sever punishments that could have a detrimental effect on your life. Some stores are known to post photos of shoplifters, and some even make it on the local television news. Protect your personal interests by seeking help from a lawyer that will defend your civil rights.
A conviction for retail theft means having a criminal record, which makes it possible for renters and employers to discover your transgression with a few clicks of their computer keyboard. When comparing potential applicants, do you think they will favor the person with the clean record or the one with the criminal record? Obviously, it makes sense to do everything you can to avoid this end result, especially in cases where young people are accused of shoplifting.
Our Bremerton retail theft lawyers are ready to help, so contact our law office for more information.
Minimizing your Punishments in Priority-one for our Bremerton Shoplifting Lawyers
A shoplifting conviction can have a dramatic impact on your life, even if the amount of goods stolen is relatively small. Take some time to review the penalties for retail theft convictions, and you will quickly see why mitigating the damage is in your best interests.
Shoplifting crimes are broken down as follows:
Less than $750 worth of merchandise stolen – This is called Theft Third Degree. It's a gross misdemeanor with penalties that include up to 364 days in jail and fines of up to $5,000.
Between $750 and $5,000 worth of merchandise stolen – This is called Theft Second Degree. It's a Class C felony punishable by up to 5 years in prison and up to $10,000 in fines.
More than $5,000 worth of merchandise stolen – This is called Theft First Degree. It's a Class B felony with penalties that include up to 10 years in prison and fines of up to $20,000.
Felony retail theft crimes are tried in the Kitsap County Superior Court, which is located in Port Orchard, Washington. Misdemeanor shoplifting crimes are heard in the Kitsap County District Court, located in Port Orchard, or the Bremerton Municipal Court, depending on the jurisdiction of the crime.
Prosecutors sometimes elevate criminal charges based on certain criteria, which can lead to more serious repercussions. For example, if an altercation between the accused and store security took place, an assault charge could accompany the retail theft charge. If there was intent to resell the stolen merchandise, the prosecutor could seek more jail time or heftier fines. Many other situations qualify for this type of action, so be sure to discuss any additional charges with your Bremerton criminal lawyer.
What can your Bremerton Shoplifting Lawyer do for You?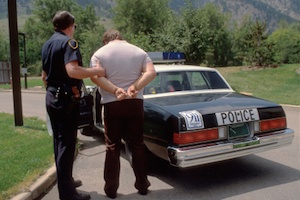 It's likely you have never been in trouble with the law, and have little idea of what to expect or how your case will be resolved. In cases involving minors, and sometimes adults, there are often external motivations for shoplifting that have nothing to do with mere greed. Sometimes peer pressure, family issues, or depression cause a person to act out of character.
Every attorney in our law office agrees that one mistake in judgment shouldn't lead to a lifetime of adversity. We aggressively fight to prevent our clients from obtaining a criminal record and we will do the same for you. There are laws in place that can prevent first-time shoplifters from obtaining a criminal record, but it requires counseling and staying out of trouble for a year.
It is also possible in some situations to reach a civil compromise with the store that was victimized, but exploring this options requires aid from a qualified Bremerton shoplifting attorney.
Our Washington Criminal Lawyers Offer a Free Consultation to those Accused of Shoplifting
Contact one of our Kitsap County retail theft attorneys and take advantage of our free consultation offer. We will explore your options and do everything the law allows to minimize the damage of a criminal shoplifting conviction.